Sponsored by: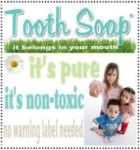 I can't believe it's Friday Follow again! I am so excited to meet new people and discover wonderful blogs! My week sort of just flew by as I have been caught up with school work. On top of that I spent whole morning today meeting with doctors to schedule for more tests. Nonetheless, this week I had more "good" days than bad health-wise, which is always a good thing. I still take Vicodin for my pain but not as often as last week and so I was able to turn in a couple of school papers on time. I will start a new course of treatment in the coming days and I am hoping it wont have a lot of side-effects.
Well, I do have to announce the winner for my $20 CSN giveaway which ends in an hour (12 midnight Alaska time). Also, I have book reviews coming up and my own giveaway as my way of thanking you all for following me. So do check back in a couple of days.
Here's how YOU can join the Friday Follow celebration:
-Link up your blog name and URL using the MckLinky below. Only need to add on one blog to be seen on all the blog hops.
–Grab the Friday Follow and Sponsor buttons and include both on your Friday Follow blog post.
–Follow the Friday Follow hostesses listed in the first 3 slots.
–Follow as many other blogs on the linky as you'd like.
–Take a moment to comment on the blogs telling them you're from Friday Follow.
–Follow back when you get a new follower through Friday Follow.
Happy Following!